Find Out How To Change Your Life For The Better!
Discover the quick and easy course that can help you escape the mundane full-time grind and realize personal and professional fulfillment over the next decades – without ever having to go back and earn an MBA.
Perhaps you have extra time on your hands and an empty nest. Your kids aren't around as much, you're catching up on reading, or you're spending evenings in front of the TV. You might be calling long-lost friends or distant family members who you haven't talked to in years. And you're letting some of that 35+ years' contribution to your 401k and Social Security begin to deliver a return for you.
Still, you feel that itch – an itch to try something new and exciting, to broaden your horizons, to make a real difference. It's something that perhaps you've daydreamed about many times over, but you've never taken steps toward those aspirations.
So, it keeps nagging, that desire to find something that brings out the best in you because it's what you're most skilled at – and it's what you love doing. It's what you were born to do.
Well, now's your time!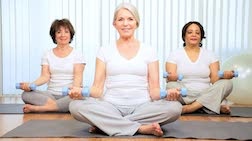 Peter Spellman, course designer, is an author and entrepreneur who brings more than 25 years of career development advising and adult teaching experience. He's helped hundreds of professionals uncover their unique niche offering, working as an career coach, editor, performing artist, educator, booking agent, and college administrator.
Now he's bundled his wealth of knowledge built through decades of counsel to create this one-of-a-kind course that can be completed in the comfort of your own home. Embark on a remarkably unique course series specifically designed for "un-retired" careerists, just like you, who want to find their next calling but never knew where to begin. Create the new career you always wanted or discover the perfect path you never even knew existed!
"Before approaching Peter about consulting with our company, I had found many insights through reading his books. Once we started working together on a business plan for expansion it became apparent that there were so many items that I would have never considered.
That plan has become a cornerstone of this business. It was a pleasure working with Peter. His professional attitude and complete evaluation was well accepted and consequently this has been a very positive and successful experience for this company."
- Jay Andreozzi, President, Amalgam Entertainment, Boston
Enroll now!